We tell our stories to share what we learned and to inspire other to explore their own lives.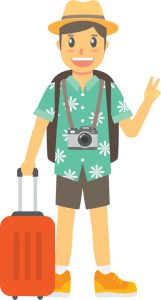 A piece of your life, told through your eyes. The trepidations, the delights, the moments of sorry and of serenity, the sense of wonder – and, at the end, the personal growth.
We want to present new stories – your stories – to show our reader special places in the world, special because of what you did, how you experienced it, and what you gained from it.
There is no formula to make an adventure "wacky". Rather, it's what you put in and what you take out. Read our contributors stories and you'll better understand.
Who contributes to our magazine?
You have a story that yearns to be told.
You want to share your story with your family, friends, coworkers, and business associates, and you want your story to be told in a professional manner.
You enjoy writing, you enjoy taking photographs, and you enjoy piecing your thoughts together to create a vivid depiction of your adventures.
If you read this and think "Yes!", then click below to find out more!