Welcome!
We want to publish your story! To make it easier for all of us, we've put together guidelines to help you navigate the process.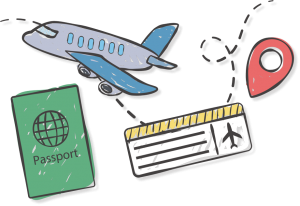 Tell a wacky story.
Recount an engaging adventure you experienced. What makes it wacky? Not the adventure itself, but the way you tell it. Spend some time making your story wonderful.
Pick one topic.
You just returned from three weeks in the Amazon. Tell us one thing that happened to you.
Don't write a press release.
Do not fill your story with brand names or links to your Facebook page.
Provide links.
If you visited a cathedral in Buenos Aires, provide a link to it (even if you link to Wikipedia). Your reader will want to know more about your adventure. Don't disappoint them.
Take meaningful photographs.
Take photographs that enhance your story. Be sure the subject matter is clear and unambiguous. If you have only a cellphone, invest in a pocket camera; you can find them less expensive than your cellphone.
One picture is worth a thousand words – if it's the right picture. Your photographs can make or break your story. Please submit only original work and only photographs you have taken or you own.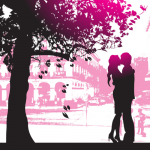 Please take a look at Turning Photographs into Memories for helpful ideas.
People in your photographs.
Include your husband, wife, kids, etc. in your photographs if they are part of your story. However, don't include gratuitous photographs of them. Smiling faces sitting around the campfires tells a story; simply posing in front of the Washington Monument is not so interesting.
Include people to show scale. It is useful to have a person standing next to an Easter Island monument or next to a Clydesdale horse.
Perhaps you want to take a photograph of yourself in the cockpit with the captain and there is no one to take the picture; in this case, a selfie is warranted. Otherwise, hand your camera to a new friend and ask them to snap a few picts. More than a few selfies is irritating.
Edit your work.
Follow AP Style guidelines (https://www.apstylebook.com/) regarding numbers, capitalization, abbreviations, and punctuation. Before submitting, ask other people to read your submission critically.
Grown-Up Content.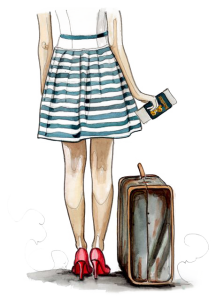 We recognize that the world is not G-rated. If you are in Africa, you may see a lion kill a gazelle. If you are San Tropez, you may see a nude beach. Please use reasonable discretion in your descriptions.
We encourage stories of life and romance. We understand that prurient interests and activities occur in real life, but please do not make those the thrust of your story (pun intended). Please avoid submitting gratuitous stories or photographs depicting such.
When submitting stories of your adventures, use good taste. A judicious use of metaphors can be your friend. Remember that "imagination" is a powerful force; allow your readers to use theirs.
Style.
The style of this magazine is to write in first person, present tense. It puts the reader in your shoes and helps them share your emotions and experiences.
Imagine, ages ago, you are in front of a campfire telling a story to enraptured listeners in a small mountain village. Your eyes reflect the light as you speak.
"I walked down the narrow ledge as my legs trembled. Suddenly, I heard a sound!"
Contrasted with….
"I walk down the narrow ledge…my legs tremble!! Shhhhh…..Quiet!!! Do you hear it? Do you hear that sound? THAT'S THE SOUND!!"
Bring your emotions into your writing, the emotions you felt at that moment.
Some General Writing Suggestions:
Be clear; say what you mean.
Avoid clichés and such.
"Seems" does not seem useful in a sentence. Get rid of it, and say what it is.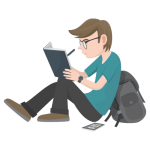 Review your story and remove any unnecessary, redundant, extraneous words. Furthermore, avoid starting sentences with "Furthermore," "However," "In addition" or other filler words.
Write with active sensory verbs. "The river's water is icy on my skin." "Rome is sweltering in summer."
Rhetorical questions aren't helpful, are they?
If you make a factual claim or cite a statistic, link to the relevant research or documentation.
Use a word processor that has a grammar and spell checker.
Avoid weasel words. "Some people think Paris is the greatest city in the world," has no meaning.
Now what?
Send us an email with your pitch!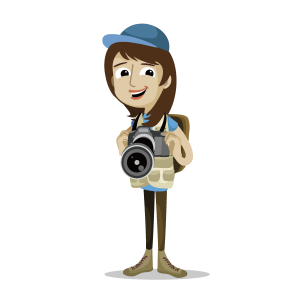 State the subject line clearly. Some examples: "Riding a Balloon at Albuquerque International Balloon Fiesta"; "Swimming with Mantas in Hawaii"; "Eloping to Tahiti"; "A Road Trip through Mississippi".
Your pitch should be a few paragraphs telling of your adventure and what makes it special.
"The spring melt had ended, so my friends and I packed our gear and headed to the Kern river with our new raft for a three-day adventure. We had done trips like this before, but never on the Kern. The contrast between the adrenaline-filled whitewater fury of the Kern's rapids and the peaceful, lazy inter-rapids drifting, listening to the sounds of insects, made me remember what life was really about."
"I have lived in Lanesburo, Minnesota my whole life and written a local's guide."
"Twenty things I learned while traveling through Florida with teenagers."
Tell us if this adventure is sports, life-changing, romantic, personal growth, sexy, family, inspirational, or a category of your choosing. See our list of categories in the Contributor FAQ (the link on the bottom of this page).
Include up to 5 low/medium-resolution photographs in your pitch. Try to keep your email under 25mb.
If your submission will include a slide show, please tell us what you will show and approximately how many photographs it will include.
If you follow these guidelines, you'll make our editing staff very happy. 😛
Send your submission to editors@awaTravels.com.
…and then?
We will do our best to reply to you within 2 business days.
If your pitch is accepted, you're on your way to becoming a Contributor! Read our Contributor FAQ to learn more.