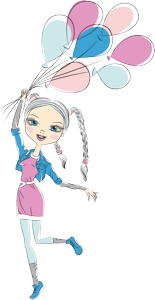 Welcome!!
Another Wacky Adventure Travel magazine officially kicked-off on January 01, 2019, and, as of September 01, 2019, we have published 39 articles!
Hurray!!
We have spent years accumulating stories of travel, local interest, arts, history, themed events, sports, unexpected adventures, and more, and love that we can share them with you.
And now we have a slight course correction to make. It seems we miscalculated just how long each article takes to select photographs for, organize, write, polish, and publish. We naively thought we could do all that in about 4-5 hours per article. Rather, it takes closer to 15-16 hours per article (and sometimes even longer); finding that time has proven difficult. 😕
So, we are now publishing our adventures biweekly. We still encourage you, our readers, to share your wacky adventures, too! Please explore our magazine and, if you have something to offer, contact us!
Enjoy!!